Une semaine dominée par les sorties et les annonces de sorties. On y parle aussi de VR. Bref, on vous laisse découvrir cela.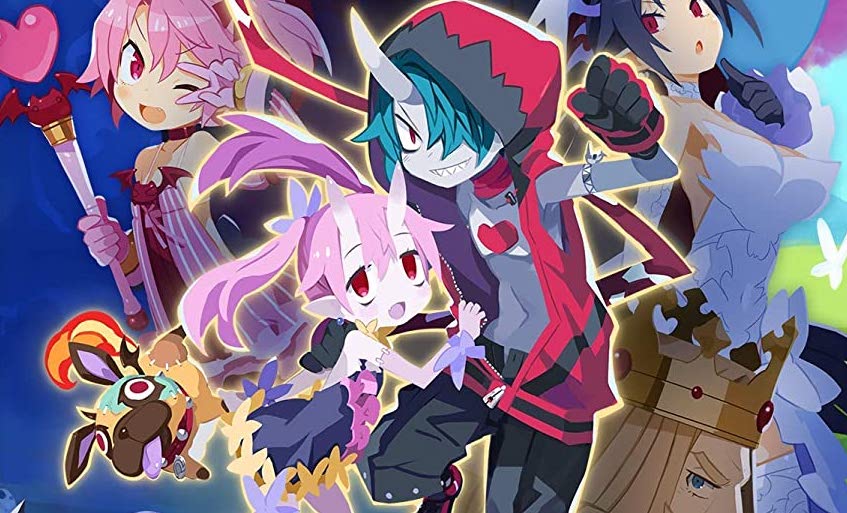 C'est pour bientôt
The Silver Case 2425 sera disponible le 9 juillet 2021 sur Nintendo Switch. 
NIS America annonce Prinny Presents NIS Classics Volume 1 (Tactical RPG – Switch – NIS America). Cette compilation, comprenant les jeux Phantom Brave: The Hermuda Triangle Remastered et Soul Nomad & the World Eaters, sortira sur Nintendo Switch™ durant l'été 2021.
Disgaea 6 : Defiance of Destiny (RPG – PS4, Switch – NIS America) sortira le 29 juin 2021. Voilà on a la date officielle. 
Ubisoft annonce que la Saison 1 de l'Année 5 de For Honor (Action – PC, PS4, Xbox One – Ubisoft) nommée Asunder sera disponible le 11 mars prochain. For Honor est disponible sur PlayStation®5, PlayStation®4, Xbox Series X|S, Xbox One, PC et Ubisoft+*, le service d'abonnement d'Ubisoft.
Frontier Developments a annoncé que la version Alpha sur PC pour Elite: Dangerous Odyssey (MMO – PC – Frontier Developments), commencera le 29 mars.
Vertigo Games, l'éditeur et développeur de jeux vidéo VR appartenant à Koch Media Group, annonce que leur prochain titre After the Fall (FPS – PC, PS4 – Vertigo Games), sortira cet été sur PlayStation VR, PC VR et sur d'autres plateformes non annoncées pour le moment.
On continue avec le VR. Bethesda Softworks dévoile que DOOM 3: VR Edition (FPS – PS4 – Bethesda) arrivera le 29 mars sur Playstation VR. Les joueurs pourront enfiler les bottes cloutées du Marine Doom et explorer les couloirs sanglants d'un complexe de l'UAC envahi par les forces démoniaques. 
Et voilà qu'APEX Legends (FPS – PC, PS4, Xbox One, Switch – Electronic Arts – Respawn Entertainment) sort sur Switch le 9 mars. 
C'est dispo 
2K annonce la sortie de XCOM : Ultimate Collection (tactique – PC – 2K), un nouveau bundle digital disponible sur Steam qui comprend XCOM: Enemy Unknown, XCOM 2, XCOM: Chimera Squad, ainsi que toutes les extensions disponibles et les packs de DLC.
Netmarble annonce que Blade & Soul Revolution (MMO – Android, iOS – Netmarble), son tout dernier RPG en monde ouvert directement inspiré du MMORPG Blade & Soul pour PC Windows, est désormais disponible dans le monde entier sur l'App Store et Google Play.
VLG Publishing et le développeur Studio V annoncent que le thriller psychologique Dry Drowning (Visual Novel – PC, Switch – VLG Publishing – Studio V) est disponible dès maintenant sur Nintendo Switch à travers l'Europe.
PS Now
Voici la liste de tous les jeux et leurs disponibilités :
World War Z – du 2 mars au 7 septembre
Ace Combat 7 : Skies Unknown – du 2 mars au 31 mai
inFamous : Second Son – Définitivement
Superhot – 12 mois minimum
Les jeux qui quittent le Playstation Now sont : Final Fantasy XV et Wolfenstein II : The New Colossus.
Guardian Tales
Guardian Tales (Aventure, Réflexion, Action, RPG – Android, iOS – Kong Studios – Kakao Games Corp) dévoile la feuille de route de sa deuxième saison.