On a une grosse semaine. Il faut dire que Septembre va être riche en sorties. J'ai un faible cette semaine pour ce jeu où c'est un escargot le héros !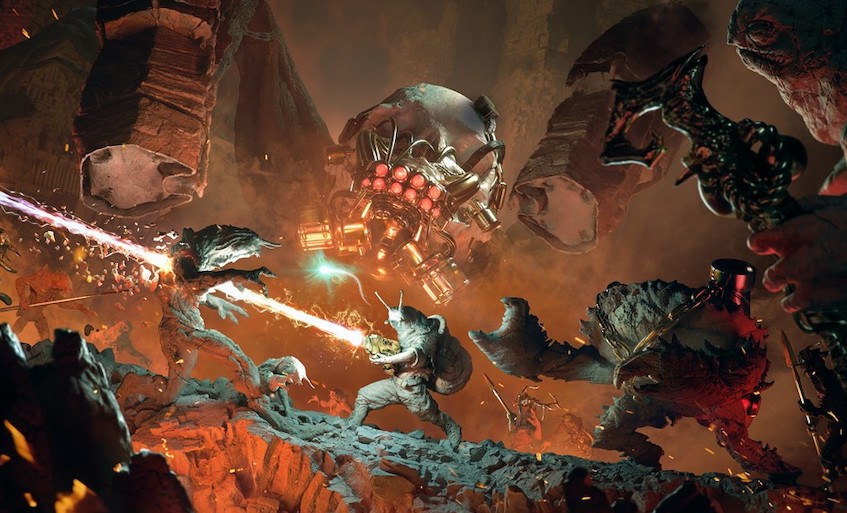 On commence avec Rustler (Action RPG – PC, PS5, PS4, Xbox One, Xbox Series, Switch – Modus Games – Jutsu Games – Games Operators). Si vous aimez semer le bazar, c'est prévu le 31 août. 
Il y a un titre improbable où vous incarnez un escargot ! Si si ! C'est prévu pour le 31 août et ça s'appelle Clid The Snail (Shooter – PC, PS4, PS5 – Koch Media – Weird Beluga).
On poursuit avec la licence légendaire du rallye : WRC 10 (Rallye – PC, PS5, PS4, Xbox Series, Switch, Xbox One – Nacon – KT Racing). Au menu, toutes les licences de la saison 2021 évidemment. Sortie le 2 septembre. 
Pathfinder: Wrath of the Righteous (RPG, PC, Owlcat Games) sort aussi cette semaine. C'est prévu pour le 2 septembre. Un RPG PC comme on les aime. 
Et finissons avec un jeu de boxe. Cela fait longtemps qu'on en n'a pas eu. Il s'appelle Big Rumble Boxing Creed Champions (Boxe – PC, Xbox Series, Switch, Xbox One, PS4 – Survios). C'est dans l'univers de Rocky.