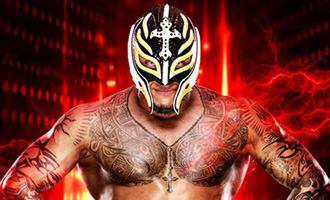 2K dévoile le premier trailer de gameplay pour WWE 2K19 : The Phenomenal One.
Accompagné du morceau "Natural" de Imagine Dragons, ce trailer nous immerge dans des phases d'action avec les Superstars de la WWE préférées des fans mais aussi Rey Mysterio et Ronda Rousey, la Championne RAW, tous deux personnages jouables des bonus de précommande de WWE 2K19 et Ric Flair, WWE Hall of Famer, 16 fois Champion du monde.
Les joueurs auront l'occasion de gagner un million de dollars en participant au Million Dollar Challenge WWE 2K19, qui trouvera son point d'orgue dans un match sur WWE 2K19 lors d'un face à face contre la Superstar WWE, AJ Styles, également présent sur la jaquette du jeu, lors du week-end du WrestleMania 35. Pour plus d'informations sur cette page.
La date de sortie mondiale de WWE 2K19 est prévue pour le 9 octobre 2018 sur PlayStation4, l'univers Xbox One incluant la Xbox One X et sur PC.