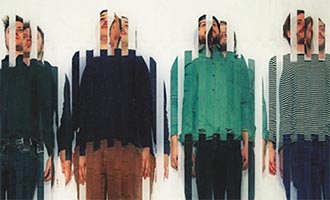 Le quatuor luxembourgeois Mutiny On The Bounty a déjà écumé les scènes du monde entier (South By Southwest, Primavera Sound, Rockilde, premieres parties de Biffy Clyro, And So I Watch You From Afar ou bien encore Coheed & Cambria) avec son mélange unique de Math-Rock et de musique instrumentale.
Mutiny On The Bounty revient avec un nouvel album « Digital Tropics » qui sortira le 29 septembre 2015 sur le label Deaf Rock Records.
Ci-dessous, le clip « dance AUTOMATON dance » !