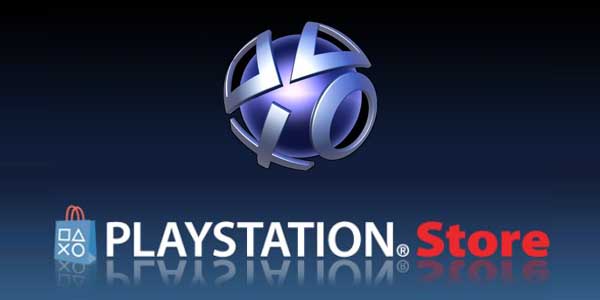 Nous voici de retour pour notre rendez-vous hebdomadaire sur les nouveautés du Playstation Store !
A noter l'arrivée cette semaine du fameux abonnement « Call of Duty ELITE » réservé aux plus grands fans de la série d'Activision ! Drôle de monde tout de même, les éditeurs n'hésitent plus aujourd'hui à faire payer le moindre service alors même que le prix des jeux dépasse parfois les 70 euros.
Bon jeu et à la semaine prochaine !
Abonnement (PS3)
Call of Duty ELITE – Premium Subscription (49.99 €)
Rating: PEGI 18
L'abonnement Premium d'un an à Call of Duty ELITE contient:
Tous les DLC MW3 (20 élements) durant les 9 mois de la saison de DLC qui commencera début 2012. Inclut des cartes multijoueur et opérations spéciales
l'abonnement Premium d'un an inclut également:
l'accès à Call of Duty ELITE TV pour consulter les dernières informations sur le jeu.
1 an de concours et d'événements (selon les pays)
l'accès à du contenu Premium additionnel ! Visitez callofduty.com/ELITE pour de plus amples informations. Le contenu additionnel peut varier selon les pays et les disponibilités.
Jeux complets (PS3)
Call of Duty: Black Ops (59.99 €) Rating: PEGI 18
Taille du fichier: 14 GB
Monopoly Streets (29.99 €) Rating: PEGI 3
Disponiblité: non disponible au Luxembourg
Taille du fichier: 1142 MB
Move Mind Benders (24.99 €)
(ce bundle comprend Tumble, Echochrome 2 et Lemmings)
Rating: PEGI 3
Premier Manager 2012 (17.99 €)
(offre spéciale à 12.99 € durant les deux premières semaines !)
Rating: PEGI 3
Taille du fichier: 147 MB
Prince Of Persia: The Forgotten Sands (19.99 €)
Rating: PEGI 16
Taille du fichier: 4817 MB
Essai et déblocage (PS3)
Zombie Apocalypse 2 (9.99 €)
Rating: PEGI 18
Taille du fichier: 1217MB
Démos (PS3)
Lego Harry Potter: Years 5-7 Network Demo 2 Rating: PEGI 7
Taille du fichier: 551 MB
Rayman Origins Demo Rating: PEGI 7
Taille du fichier: 459 MB
Medieval Moves Demo Rating: PEGI 7
Taille du fichier: 2006 MB
Jeu complet (PSP)
Football Manager Handheld 12 (29.99 €) Rating: PEGI 3
minis (PS3 et PSP)
Fighting Fantasy: The Warlock Of Firetop Mountain (2.99 €) Rating: PEGI 12
Taille du fichier: 28 MB
Orbit (£2.49/€2.99 €) Rating: PEGI 3
Taille du fichier: 33 MB
PSone (PS3 et PSP)
Blood Omen: Legacy of Kain (5.99 €) Rating: PEGI 18
Taille du fichier: 452 MB
(Merci de noter que ce jeu est un import japonais)
Rating: PEGI 7
Taille du fichier: 264 MB
Ajouts de jeu et contenus (PS3)
Castlevania: Harmony Of Dispair
Add-On Music Pack 1 (1.99 €)
Add-On Character 'Richter Belmont' (2.99 €)
Add-On Level 'Chapter 9′ Lord Of Flies (3.99 €)
Rating: PEGI 12
Dead Rising 2: Off The Record
Gamebreaker Pack (4.99 €)
Skill Pack – Fire Fighter (1.99 €)
Rating: PEGI 18
Fight Night Champion
Fight Night Champion – All Modes Bundle (29.99 €)
(Inclut le contenu suivant)
Fight Night Champion Game
Fight Night Champion – Champion Mode
Fight Night Champion – Fight Now
Fight Night Champion – Legacy Mode
Fight Night Champion – Online Play
Fight Night Champion – Champion Bundle
(4.99 €)( Inclut le contenu suivant)
Fight Night Champion Game
Fight Night Champion – Champion Mode
Rating: PEGI 16
LittleBigPlanet 2 – Oddworld: Stranger's Wrath – Stranger Costume (1.99 €)
Rating: PEGI 7
Rock Band Network
Children Surrender – Black Veil Brides (1.49 €)
Perfect Weapon – Black Veil Brides (1.49 €)
England Rock Anthems – Richard Campbell (0.79 €)
Go North – The Pauses (1.49 €)
Need Strange – Chad Smith's Bombastic Meatbats (1.49 €)
Rating: PEGI 12
Disponiblité: non disponible au Luxembourg
Rock Band 3
Going Country Pack 05 (6.59 €)
(Contient les chansons suivantes disponibles à l'unité)
Single White Female (Rb3 Version) by Chely Wright (1.49 €)
Giddy On Up (Rb3 Version) by Laura Bell Bundy (1.49 €)
The Night The Lights Went Out In Georgia (Rb3 Version) by Reba McEntire (1.49 €)
Party For Two (With Billy Currington) (Rb3 Version) by Shania Twain (1.49 €)
Settlin' (Rb3 Version) by Sugarland (1.49 €)
Going Country Pack 07 (8.99 €)
(Contient les chansons suivantes disponibles à l'unité)
Alright (Rb3 Version) by Darius Rucker (1.49 €)
Sideways (Rb3 Version) by Dierks Bentley (1.49 €)
Kiss A Girl (Rb3 Version) by Keith Urban (1.49 €)
Perfect Day (Rb3 Version) by Lady Antebellum (1.49 €)
Rain Is A Good Thing (Rb3 Version) by Luke Bryan (1.49 €)
Mama Tried (Rb3 Version) by Merle Haggard (1.49 €)
Ride (Rb3 Version) by Trace Adkins (1.49 €)
Going Country Pack 08 (3.99 €)
(Contient les chansons suivantes disponibles à l'unité)
Intentional Heartache (Rb3 Version) by Dwight Yoakam (1.49 €)
Crazy Town (Rb3 Version) by Jason Aldean (1.49 €)
Summer Nights (Rb3 Version) by Rascal Flatts (1.49 €)
Country Mega Pack (14.99 €)
(Contient les chansons suivantes disponibles à l'unité)
Single White Female (Rb3 Version) by Chely Wright (1.49 €)
Giddy On Up (Rb3 Version) by Laura Bell Bundy (1.49 €)
The Night The Lights Went Out In Georgia (Rb3 Version) by Reba McEntire (1.49 €)
Party For Two (With Billy Currington) (Rb3 Version) by Shania Twain (1.49 €)
Settlin' (Rb3 Version) by Sugarland (1.49 €)
Alright (Rb3 Version) by Darius Rucker (1.49 €)
Sideways (Rb3 Version) by Dierks Bentley (1.49 €)
Kiss A Girl (Rb3 Version) by Keith Urban (1.49 €)
Perfect Day (Rb3 Version) by Lady Antebellum (1.49 €)
Rain Is A Good Thing (Rb3 Version) by Luke Bryan (1.49 €)
Mama Tried (Rb3 Version) by Merle Haggard (1.49 €)
Ride (Rb3 Version) by Trace Adkins (1.49 €)
Intentional Heartache (Rb3 Version) by Dwight Yoakam (1.49 €)
Crazy Town (Rb3 Version) by Jason Aldean (1.49 €)
Summer Nights (Rb3 Version) by Rascal Flatts (1.49 €)
Awful Beautiful Life (Rb3 Version) by Darryl Worley (1.49 €)
Backwoods (Rb3 Version) by Justin Moore (1.49 €)
Man Of Me (Rb3 Version) by Gary Hallan (1.49 €)
Ring Of Fire (Rb3 Version) by Johnny Cash (1.49 €)
That'S How Country Boys Roll (Rb3 Version) by Billy Currington (1.49 €)
Twang (Rb3 Version) by George Strait (1.49 €)
Rating: PEGI 12
Disponiblité: non disponible au Luxembourg
Saints Row The Third
Co-Op Pack (Online Pass) (7.99 €)
Invincible Pack (2.49 €)
Nyte Blayde Pack (2.49 €)
Shark Attack Pack (1.49 €)
Rating: PEGI 18
Street Fighter 3 3rd Strike: Online Edition – Character Colour Pack 2 (2.99 €)
Rating: PEGI 12
Tour De France 2011 – Critérium International (6.59 €)
Rating: PEGI 3
Thème (PS3)
Bad Business 2 Dollar Special (1.19 €)
Thèmes dynamiques (PS3)
Abstrait
Disruptive Themes – Abstract Neuron Flow (1.99 €)
Nature
Great Seashore Theme (1.99 €)
White Flowers Theme (1.99 €)
Digital Leisure Theme – Black Star Dynamic Theme (1.99 €)
Lieux
Big Ben Traffic Theme (1.99 €)
Dusseldorf Theme (1.99 €)
Eiffel Tower Theme (1.99 €)
Sci-Fi/Fantasy
Cyber Terran 3020 Theme 1
Cyber Terran 3020 Theme 2
Vampire Theme 2
Ghost Effect Theme
Vidéos (PS3)
Deus Ex: Human Revolution – The Missing Link Teaser Trailer
Max Payne 3 – First Trailer
Mercury Hg -(Trial) Trailer #2
The Baconing – Roesha Trailer
NBA JAM: On Fire Edition – Launch Sizzle
Pixeljunk Sidescroller Trailer (Anz)