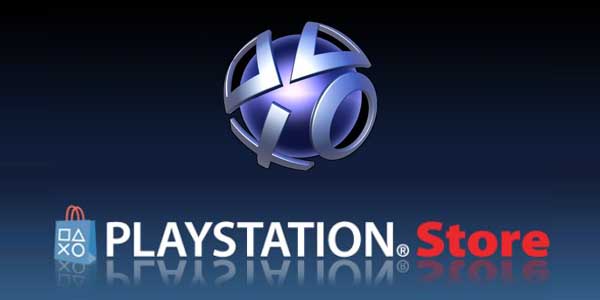 Ca sent le mois d'août, y compris sur le PS Store. Rien de bien notable cette semaine à part l'arrivée de KF III en téléchargement PS3. Aller hop à la plage. 
Jeux (PS3)
Hyperdimension Neptunia Mk2
Dans ce second volet du RPG Hyperdimension Neptunia, retournez à Gamindustri et aidez Nepgear à sauver le monde du maléfique Arfoire !
Prix : 49,99€ – PEGI : 16 – Taille du fichier : 3542 Mo
The King of Fighters XIII
Le jeu de combat ultime The King of Fighters XIII arrive sur la PlayStation 3 dans une version améliorée ! Le chapitre final de la Saga sera plein de trahison et de colère.
Prix : 24,99€ – PEGI : 12 – Taille du fichier : 2233 Mo
miniS
Gang Wars – Prix : 2,49€ – PEGI : 12
Contenus téléchargeables (PS3)
adidas miCoach
American Football Training Plans And Von Miller – 5,49€
Jozy Altidore Football Training – 4,99€
Darksiders 2
Disgaea 4
Baal – Gratuit
Pirohiko Ichimonji – 2,99€
Survival Mode – 3,99€
Valvoga – 1,99€
Zettai Hero Base Map – 0,99€
Dragon's Dogma
From A Different Sky – Service Pack – 6,99€
Notice Board Quests – The Savvy – 2,99€
LittleBigPlanet 2
Perseids Costume – Gratuit, une semaine seulement
Mass Effect 3
Mass Effect 3 – Gun Pack – 1,99€
Rock Band 3
(I Just) Died In Your Arms – 1,49€
(I'M The One That'S) Cool – 0,79€
Anything – 0,79€
Crawling In The Dark – 1,49€
From The Blue/Point Of No Return – 0,79€
Romancing The Ordinary – 0,79€
Still Of The Night – 1,49€
The Ravenous – 1,49€
Street Fighter X Tekken
Boost Gem Trial Pack 4 – Gratuit
Color Palette Add-On 6 – Gratuit
SF Boost Gem Pack 10 – 0,99€
SF Boost Gem Pack 9 – 0,99€
SF/TK Shared Assist Gem Pack 12 – 0,99€
TK Boost Gem Pack 10 – 0,99€
TK Boost Gem Pack 9 – 0,99€
Avatars
Niko Maki Themes – 0,49€
Lunarcy – 0,49€
The Masked Flame – 0,49€
Themes
 THEMES STUDIO
PS3 Ukiyo-e Shootemup Dynamic Theme par Sam Gilbey – 2,99€
PSP Ukiyo-e Shootemup Static Theme par Sam Gilbey – 0,99€
THEMES PREMIUM
ABSTRAIT
Summer Music Theme – 1,49€
NATURE
Abstract Summer Theme – 1,49€
SCI-FI/FANTASY
Abstract Dragons Theme – 1,49€
Vidéos
WWE '13
Austin 3:16 Edition Trailer
Naughty Bear – Panic in Paradise
Naughty Bear Pip Gameplay Trailer
Sleeping Dogs: Shooting Trailer